Building a Rooftop Deck: Transmute Unused Space into Ultimate Outdoor Oasis
5
minutes
Turn your roof into a deck? Yes, and it is easier than you think! Adding a roof deck to your house increases your living space and makes your life easier. Stay here until we explain why you should consider building a rooftop deck, tell you the construction details, and also what benefits you will get.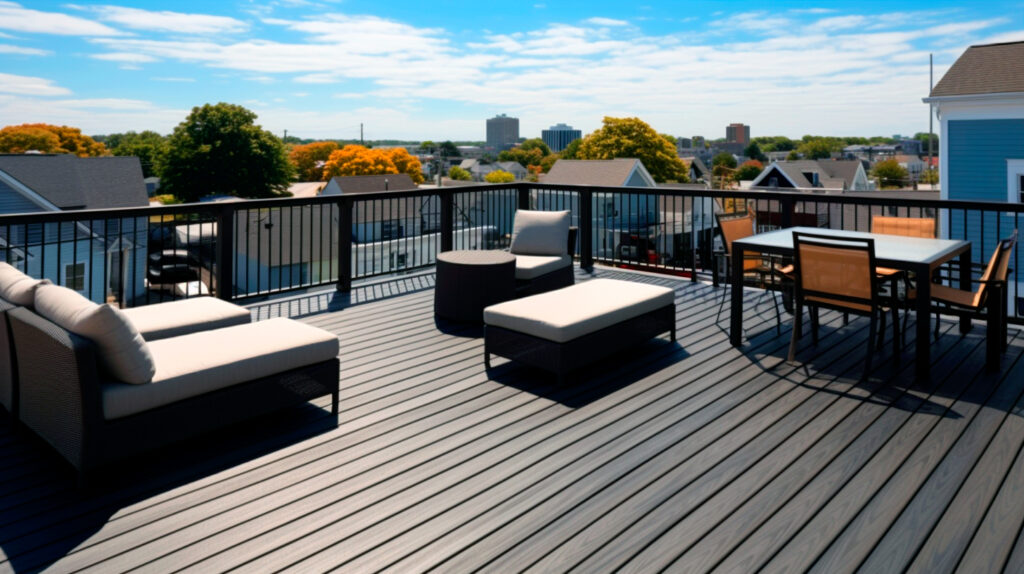 Flat Roof Deck Construction: What Is This Exactly?
As evident from its name, a rooftop deck—often part of building a rooftop deck project—is essentially a patio positioned on a rooftop. Simultaneously, you gain flat roofs and additional living space instead of settling for simple roofs. This extra space allows you to create your desired lifestyle: hanging out with friends, throwing parties, bonding with your family, or unwinding after a long day.
Creativity depends only on your budget. Anything can be installed on the roof: simple fittings, tables, chairs, appliances, and even a fire pit or outdoor kitchen! But remember to protect your property from rain and high humidity. For instance, with the help of a canopy or special films
Some Things To Know Before You Build A Deck On A Existing Roof
Well, how to build a rooftop deck? Before building a roof deck, you need permission from the relevant authorities to follow building codes and not break permits. You might ask, "Can I add a rooftop deck to my house?" Professionals from your local building department are always ready to provide a consultation. Of course, each country has its legal framework, and registration of the add-on may not be necessary in different places. However, it is worth discussing this issue with lawyers in your country in advance to find out how legal your building will be.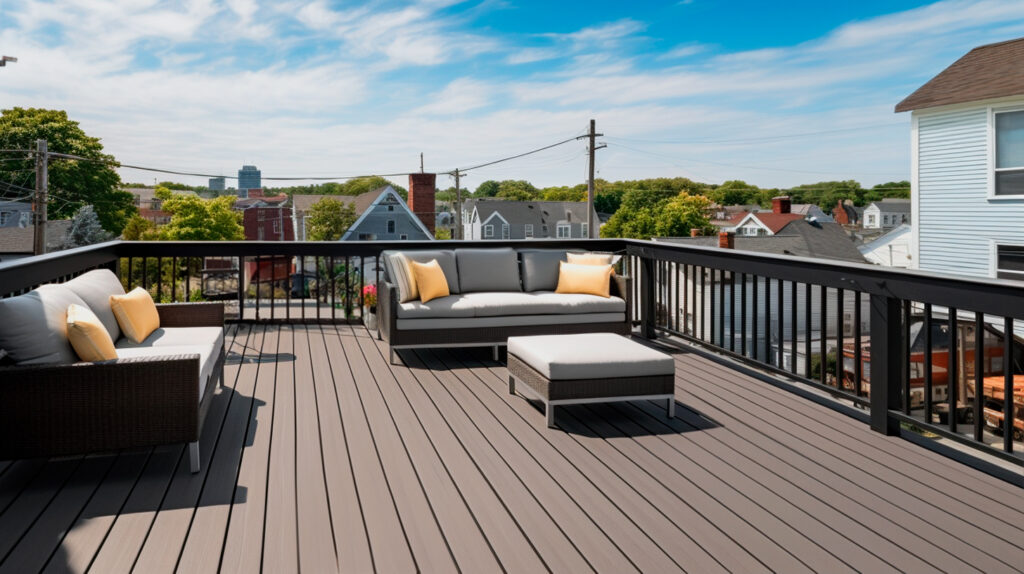 Another crucial aspect of building a rooftop deck is assessing whether your house can endure the additional load. Older or dilapidated houses may risk collapse under the weight of deck fittings. Thus, consulting with builders before initiating your project is critical. Regular maintenance is essential for your rooftop deck to stand the test of time and ensure safety. This involves routine cleaning to remove any leaves, puddles, or other debris that might accumulate there.
Additionally, it should be frequently checked for wear indicators like cracks, rot, or rust. You can find possible problems earlier by doing routine maintenance. Costly repairs or replacements will be considerably reduced as a result.
I Want A Rooftop Deck. How To Start?
You are ready to start preparing after discovering that your future rooftop deck meets the building code. Follow these tips:
Tip 1. Roof Surface Matters
Ground-level decks and rooftop decks are not the same. Designing a last one requires careful consideration of the roof structure. Not all roofs can withstand the weight of a deck; some may need to be strengthened or altered. You must employ a structural engineer or a certified contractor to determine the roof structure's capacity and appropriateness for a rooftop deck. To see if the deck, furniture, and people will contribute additional weight, they will examine the foundation, load-bearing walls, and roof framing. The project's price tag and complexity may increase if the roof structure has to be reinforced.
Tip 2. Waterproofing is required
A roof terrace's ability to withstand moisture is one of its most crucial design considerations. A rooftop wood deck is unique because it is exposed to weather conditions, including rain, snow, and sun, which, if not adequately covered, can cause water damage and leaks. Installing a waterproofing system that can resist all weather conditions and stop water from entering the roof structure is crucial. Several waterproofing systems exist, including liquid membranes, sheet membranes, and spray foam insulation. You must select the appropriate waterproofing solution based on the kind of roof, the environment, and your budget.
Tip 3. Think About Decking
A further significant factor when designing a rooftop deck is the decking material. You must select a material that can handle weight, exposure to the elements, and foot traffic. Decking may be made from various materials, including wood, composite decking, PVC, and aluminum.
Hardwood Decking. Pressure-treated wood is a time-tested material that can be used to build a roof deck. However, it is more susceptible to degradation when exposed to weather conditions such as rain and dampness. But well-crafted materials are usually durable and affordable.
Composite Decking. Composite flooring is a hybrid of plastic and wood, similar to timber. It requires less maintenance than real wood while being resistant to rot and termite attacks.
PVC Decking. If you don't want wood for maintenance concerns and composite flooring isn't right, PVC is the perfect option. It does not collapse under the influence of weather conditions and, at the same time, can be made in any design.
Aluminum Decking. Although it may appear pricey, this choice is among the most trustworthy. Aluminum decking is lightweight, strong, and requires little upkeep. It is an excellent option for rooftop decks since it is slip- and fire-resistant.
Using deck boards when decking is a great choice since this is a popular solution among professional builders. When choosing an exact material type, keep in mind such criteria as your budget, durability, and maintenance rules.
Tip 4. Safety Is Important
A rooftop deck construction should be designed with safety in mind for obvious reasons. Please include security measures that can prevent mishaps and injuries. Guardrails, handrails, staircases, and lights are crucial safety elements. To avoid falls, railings, and guardrails must be put up around the edges of the deck and stairs. To ensure safe access to the deck, staircases should be robust and well-lit. Lighting is also necessary for usage at night and can improve security and the atmosphere on the deck.
You will also need a threaded rod that fits vertically through the deck frame into the roof structure, helping to distribute the deck's weight evenly and preventing it from shifting or settling over time. Don't forget that sill plates are needed to make the whole construction strong and reliable.
The Installation In a Nutshell
Firstly, seek an engineer's consultation for building a rooftop deck. Your roof may require strengthening or modification to sustain the deck's weight. Contact a structural engineer to determine the robustness of the roof structure and suggest any necessary adjustments or reinforcements. Additionally, water drainage systems are critical to prevent fluid accumulation on the surface. As emphasized before, it's beneficial to consider the flooring material carefully. It should be sturdy, non-slip, and resilient to environmental factors and weight. You must also comply with building laws and regulations while erecting handrails, railings, and steps. Lastly, ensure the deck surface is non-slip and adequately illuminated.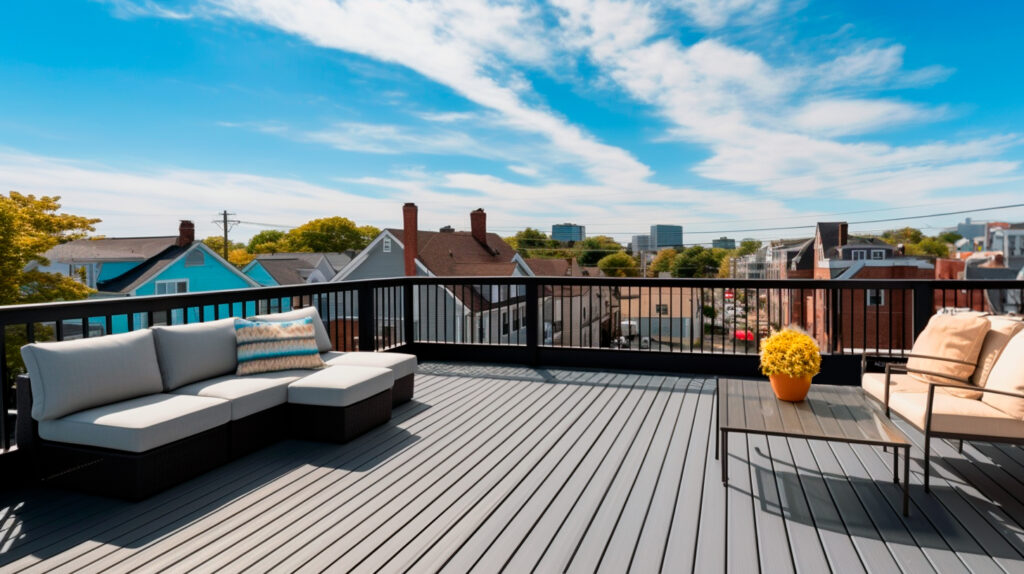 After all the work is done, you can fill the deck with various pieces of furniture. No one limits you in this; however, remember that a rooftop deck is less protected from the weather, where furniture and appliances require special care. It will be necessary to install lighting and secure the space sufficiently. Safety is crucial when discussing rooftop decks since these high spaces pose the danger of slips, trips, and falls. Roof decks could lack standard deck safety elements like rails and steps, necessitating the inclusion of railings, non-slip surfaces, and enough lighting. Safety must be prioritized during the design, construction, and usage of roof decks to avoid mishaps and injuries.
Takeaway
Now you can add a rooftop deck to your house, giving extra outdoor living space. Remember that it is important not to make mistakes at the planning stage of the estimate. So you can build the right design with maximum service life. Routine maintenance is necessary to preserve the durability and safety of your roof deck. Regular cleaning, checking for wear indicators, and rapid replacement of any damaged parts are required.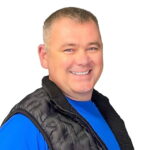 Denis is the driving force behind ID Flat Roof, a leading company in Boston specializing in flat roof repair and installation for over 20 years.
Expertise:
Denis excels in PVC, TPO, EPDM, and rubber roofing. His meticulous approach ensures quality and customer satisfaction.
Innovation:
Denis incorporates cutting-edge solutions like skylights and solar PV roofing.