Decking Material Selection in Boston, Massachusetts: Nuances & Benefits
5
minutes
Decking material is an essential aspect when we speak about creating an outdoor space. It must be durable, withstand heavy loads, and look aesthetically pleasing. In this article, we won't talk about the benefits of additional living zones but tell you why you should pay colossal attention when choosing the suitable material for decking in Boston, Massachusetts.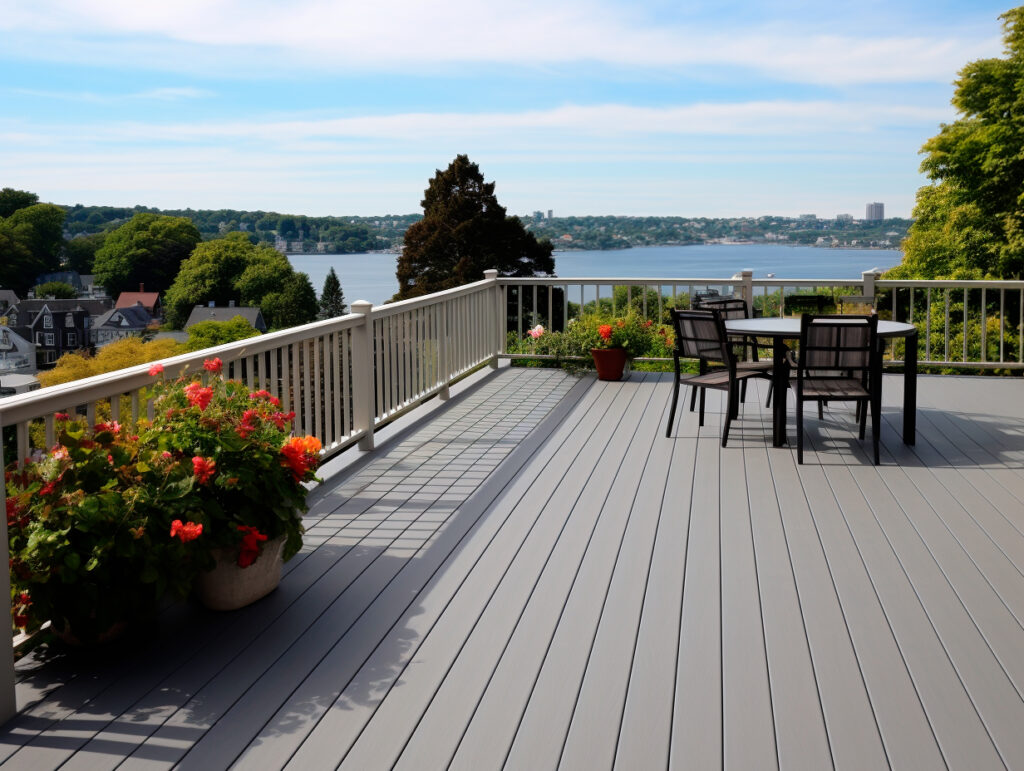 Variations Of Decking Materials
As you understand, there are many variations of your deck exist. The material you choose is what determines how comfortable your building will be.
Wooden Decking. A Classical Solution
Natural wood is a time-tested option for decking. It is a popular option because pressure-treated wood is inexpensive and resistant to rot and insects. To keep its beautiful appearance, it needs regular care. Hardwood flooring can last up to 25 years if properly cared for.
Advantages. The natural beauty of wood flooring is one of its key advantages. It can be stained or painted to fit the style of your house, or it can be left unfinished to rot naturally. Wooden decking offers a cozy and non-slip surface for outdoor events like barbecues, parties, and family gatherings.
Negative sides. If not taken care of correctly, timber is prone to decay, insect damage, and fading. Regular sealing or staining is required for the wood to endure longer and be protected from the weather. To preserve attractiveness and stop decay, traditional painting or sealing is necessary. Maintaining the most significant appearance for your deck might require a lot of effort and money.
Price. Wood doesn't cost as much as other materials do. However, based on the type of wood, particular quantities could change.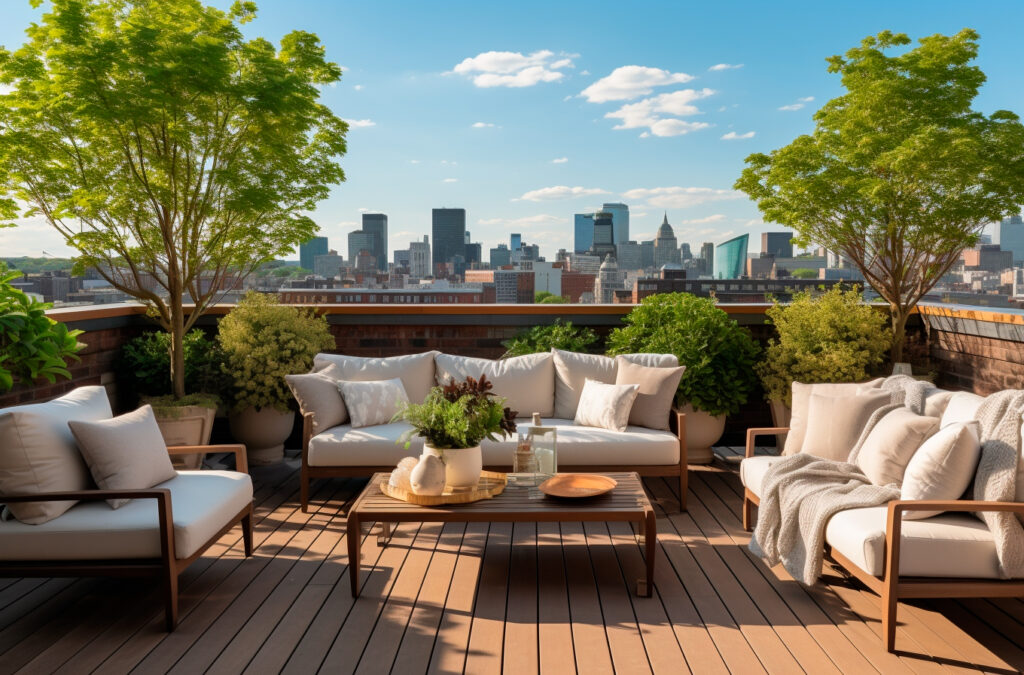 Wood flooring may increase the value of your house and provide a cozy outdoor area for many years to come. When selecting wood flooring, sustainability is a crucial factor. Look for Forest Stewardship Council (FSC) certification to ensure that the wood is high quality.
PVC Decking. A Cost-Effective Method
PVC decking, made of synthetic materials, is renowned for requiring little care and being resistant to fading and stains. It is also a fantastic choice if you want the deck to have a single color. It may, however, cost more than other kinds of decking materials.
Advantages. PVC can mimic the look and feel of natural wood without any maintenance requirements. It comes in various colors and finishes, allowing homeowners to customize their outdoor space to their liking. By the way, unlike wood, PVC decking is resistant to decay, insect damage, and fading. It withstands harsh weather conditions and is ideal for areas with high humidity or water exposure. PVC flooring also does not require regular painting or sealing, making it a low-maintenance option in construction. By the way, PVC is about environmental friendliness. PVC flooring can be recycled at end-of-life, further reducing its environmental impact.
Negative Sides. Unfortunately, PVC gets very hot on sweltering days, making it uncomfortable to be on deck. What's more, PVC is less customizable.
Price. While PVC may initially be more expensive than traditional wood flooring, the maintenance cost is significantly lower.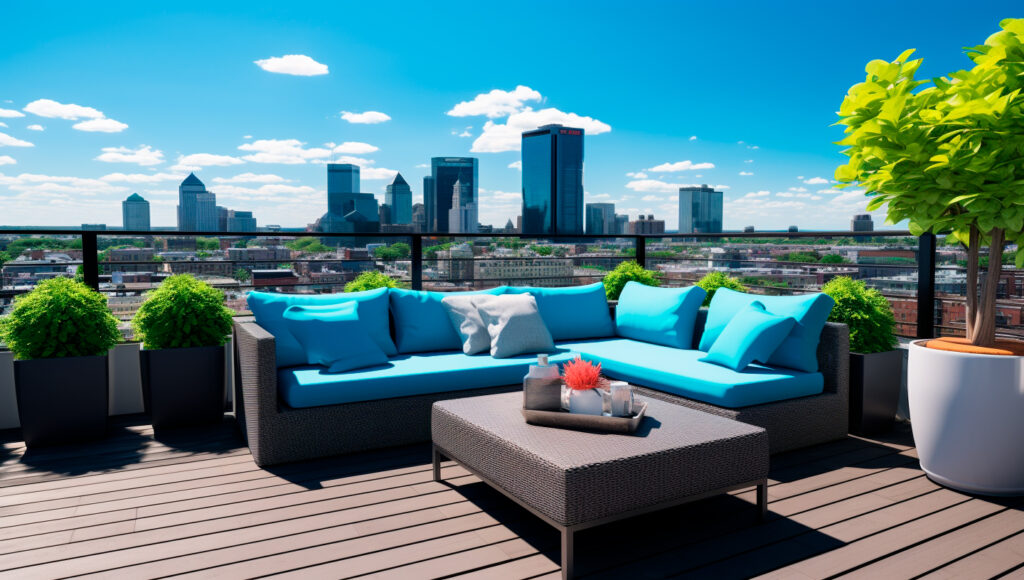 In short, a long-lasting and easy-to-maintain alternative for outdoor spaces is PVC decking. It may increase the value of your property and has a flexible design. Before choosing a decking material, consider all aspects, including cost and sustainability.
Aluminum Decking. Substantial, Durable, But Quite Expensive
Aluminum decking can be the best alternative if you seek something solid and long-lasting. It can tolerate adverse weather conditions and is resistant to decay, insects, and both. It might not provide the same warmth and natural feel as wood, though, and it might be more expensive than other alternatives.
Advantages. Aluminum is a robust and lightweight material that resists rust, corrosion, and the elements. Aluminum decking is a secure option for outdoor areas since it is also fire-resistant. This material is offered in various hues and treatments, including one with a wood grain that resembles natural wood. Towards the end of its useful life, it may be recycled because it is manufactured from recycled components. It also has an extended lifespan, which decreases waste by reducing the need for regular replacement.
Negative sides. Metal can also heat up in high air temperatures, so it must be used wisely.
Price. Aluminum is more expensive than other types of flooring. However, the money spent is offset by increased strength, fire resistance, and ease of maintenance.
Don't Miss Our Latest Articles on Roof Decking
Composite Decking. A Universal Two-In-One Solution
Wood fibers and plastic are combined to create composite decking materials. They provide the appearance of natural wood with additional durability and little upkeep. Composite decking boards are available in various colors and wood grain patterns to fit any style. They can survive up to 20 years or longer with the right maintenance.
Advantages. Easy maintenance is what distinguishes composite decking from others. Unlike them, the composite does not require staining, painting, and additional procedures. It is easy to clean with soap and water and will retain its appearance for years. Composite flooring is also highly customizable. It comes in various hues and finishes, including one with a wood grain that resembles genuine wood. You can build a distinctive and individualized outdoor environment by installing it in some patterns and styles. When the composite's helpful life is through, it may be recycled because it is often manufactured from recycled resources. It has a long lifespan, decreasing waste by reducing the need for periodic replacement.
Negative sides. In direct sunlight, composite decking can become hot, making it uncomfortable to walk barefoot. It can also be slippery when wet, so choosing a texture that provides good traction is essential.
Price. Composite decking can be more expensive initially than other materials.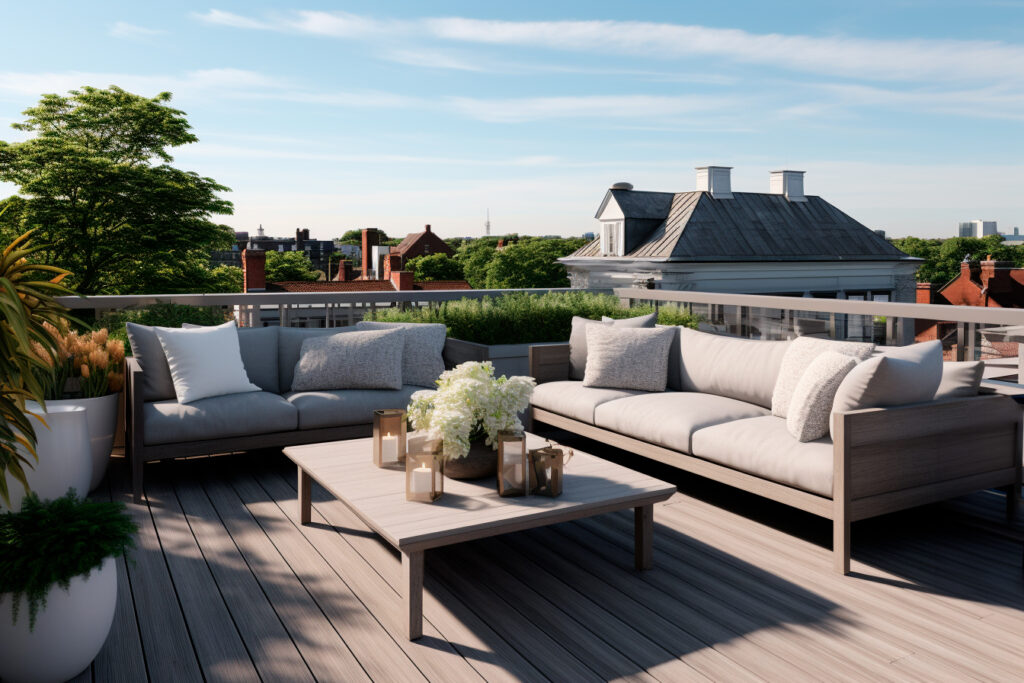 Its low maintenance requirements and long life make composite decking a cost-effective choice. It is also safer than wood flooring as it will not split or warp over time. Interested in exploring this topic further? Be sure to read our latest article on 'PVC vs Composite Decking' for a comprehensive comparison.
Decking Materials: The Ways To Choose It Properly
Here are some helpful advice that might help you to choose the proper material for your deck:
Pay Attention To Your Budget. Aluminum decking might be more expensive than timber, so if your project's budget is limited, then choose the cheaper materials. Wood or composite, for instance.
Don't Forget About Your Local Climate. This is the main thing to consider. Timber decking is the most common option for cold regions. In hot regions, composite or aluminum decking can get too hot, shortening its lifespan.
Maintenance. All materials require care in different ways. Wood, for example, rots, so it needs to be treated. It must also be periodically painted and processed to avoid losing its attractiveness. If you are not ready to spend time on deck maintenance, choose alternative options, such as composite.
Of course, you also need to pay attention to the appearance of the material. You must like it, match your preferences, and deliver aesthetic pleasure. At the same time, the material must be strong enough and safe to use.
Want A Good Decking Material In Boston, Massachusetts? We're Here For You!
That's all you need to know about what decking material to choose. Using our tips, you can easily find the right solution. If you are in Boston, Massachusetts, the best way to do this is with the help of our professionals.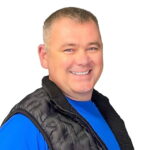 Denis is the driving force behind ID Flat Roof, a leading company in Boston specializing in flat roof repair and installation for over 20 years.
Expertise:
Denis excels in PVC, TPO, EPDM, and rubber roofing. His meticulous approach ensures quality and customer satisfaction.
Innovation:
Denis incorporates cutting-edge solutions like skylights and solar PV roofing.