Sheathing Plywood for Roof: OSB and CDX Selection Guide
Reading Time:
4
minutes
A roof is a complex architectural structure that consists of several essential parts: frame, sheathing, and roofing covering. If you correctly install each roof component with appropriate materials, it will become durable, easy to maintain, and visually appealing. Today, we will tell you more about a critical roofing element – sheathing and, more precisely, about sheathing made of plywood for the roof.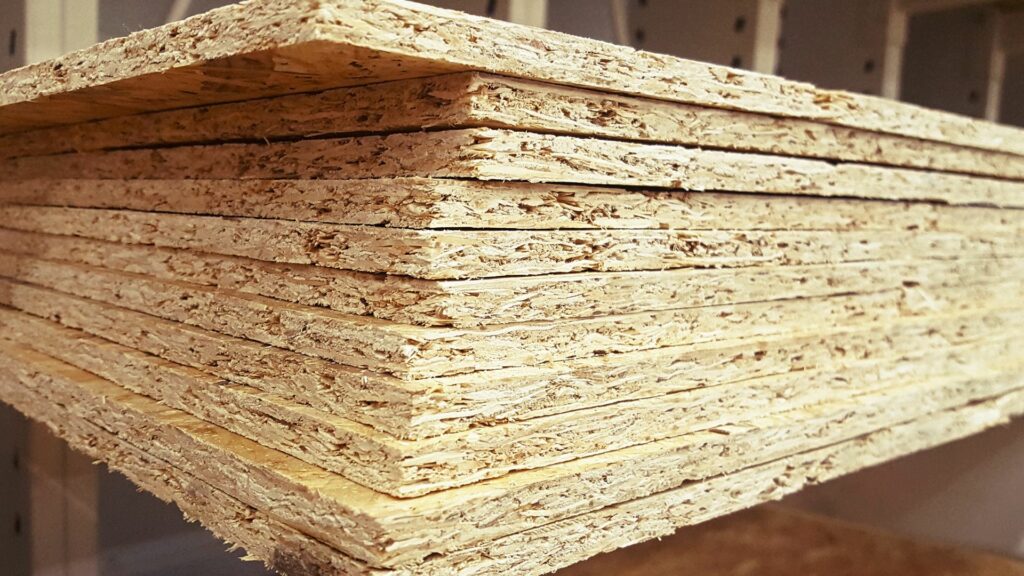 Plywood for Roof: Common Information
To make a roof, you need a surface to attach asphalt shingles, tiles, slate, corrugated metal, and other roofing materials. Sheathing (or lathing) is the surface we are talking about.
Several sheathing approaches are suitable for a specific type of roofing pie. Plywood sheathing is a solid one. The other general type of sheathing consists of gaps between lathes.
Solid or plywood sheathing is a common choice for slight slopes and flat roofs in both commercial and residential buildings throughout the United States.
Without going into technical details, you must attach plywood sheets to beams called rafters to build such sheathing. As a result, you'll get a flat and durable surface for roof covering installation.
Plywood for Roof: Why Do You Need Sheathing?
Firstly, sheathing is needed for reliable fastening of any materials you mount on the surface. As they will sag, many rolled, and soft coverings cannot be secured directly to beams and lathes.
Secondly, the plywood sheathing evenly distributes the weight load on the roof frame and supports. It is essential if you live in a climate zone with heavy snowfalls and large amounts of ice and snow on your roof.
Well-done monolithic and seamless sheathing increases the roof's durability and service life and the roofing pie's anti-leak resistance.
Plywood Sheathing: OSB and CDX
Two main well-known engineered wood products are used to build plywood sheathing. The first is OSB (the complete term is 'oriented strand board'). The second one is CDX (plywood for roof).
To produce OSB, manufacturers press and glue sawdust, small wood chips, and particles into solid boards. Similarly, CDX boards consist of thin layers of wood that manufacturers glue together. Each material has its advantages and limitations.
Depending on the brand and supplier, wood strand boards can be cheaper. They are durable, moisture-resistant, and resistant to temperature changes. CDX boards, on the other hand, are more costly, but they have higher bending and fracture strength.
Please note that CDX is a more environmentally friendly material. However, when cutting and processing plywood and OSB, it is necessary to protect the eyes and the respiratory system since the boards contain potentially harmful chemicals and small particles.
Tips for Choosing Materials for Plywood Sheathing
To begin with, you should consider the types of roofs and roof areas you are working with. If you do not have experience and skill in roofing work, we highly recommend consulting with specialists at this stage of roofing projects.
We consider two critical parameters in our case – the potential load on the sheathing and the distance between the rafters.
If the distance between the rafters is significant, then the plywood sheets must be thicker (otherwise, they will not be able to withstand the load).
The heavier the material you install on the roof system, the thicker the plywood you need to find. This is especially important if your roof is metal, clay tile, slate, or has thick insulation.
There are two standard thicknesses of plywood sheets – 5/8 and 3/4 inches.
5/8 thick wood sheets are suitable for lightweight roofing materials such as membranes, asphalt shingles, etc. Regions with low snowfall and wind recommend this type of plywood sheathing.
3/4 inch thick sheets are an excellent choice for so-called 'heavy' roofs like metal roofs, clay tiles, and other heavy roof decking.
To prevent leaks and protect the roof frame, it is advisable to use thicker plywood for flat roofs. The wider the plywood, the better the protection against leaks, even if standing water collects on the roof surface.
The standard size of OSB and CDX sheets for roof sheathing is 4 feet by 8 feet. However, if necessary, you can find sheets in smaller sizes, although they are not as popular –
4 by 4 feet,
4 by 10 feet,
2 by 2 feet, and so on.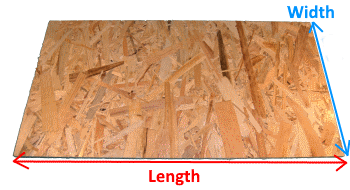 Tips for Installing Plywood Sheathing
Measure the roof area accurately. We recommend purchasing materials for sheathing with an additional reserve of up to 30%. During the installation of sheets, they will have to be cut, especially if there are chimneys, skylights, and other elements on the roof surface.
Install the sheets with a minimum possible gap between them. The closer the sheets are to each other, the better the protection against leaks.
Use fasteners resistant to corrosion, moisture, and temperature changes. Typically, roofers use stainless steel fasteners.
Be sure to follow local building codes and fire safety rules.
Seek Help From Professionals
The service life of the roof, the frequency of roof repairs, and even your safety depend on the quality of the sheathing and the correct choice of materials. In addition, it is essential to securely fasten the sheathing to the roof frame, considering dozens of roofing parameters – it requires skills and tools. We recommend entrusting all roofing work, as well as any other work at height, to professionals. The roofing contractor's specialists will check your roof project, calculate the load on the roof frame, measure the roof area, and advise what types of plywood to choose, considering the individual characteristics of the roof replacement or installation project.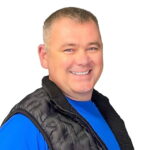 Denis is the driving force behind ID Flat Roof, a leading company in Boston specializing in flat roof repair and installation for over 20 years.
Expertise:
Denis excels in PVC, TPO, EPDM, and rubber roofing. His meticulous approach ensures quality and customer satisfaction.
Innovation:
Denis incorporates cutting-edge solutions like skylights and solar PV roofing.